Choosing a Treatment - Studley Therapeutics
At Studley Therapeutics, we strive to ensure solace and satisfaction. Below you will see a list of options to customize your massage with us. By choosing any of our treatments, you are guaranteed an adequate intake of your desired outcomes and how we will achieve this. Please feel comfortable to inquire any uncertainties or ambiguities you may have; YOUR success is OUR success.
60 MINUTES $75 •90 MINUTES $105 • TRADITIONAL 2-HOUR $135
Thai massage is a form of medicine to it's origins dating back centuries and becoming widely popular in the Eastern and Western cultures. As an extremely relaxing and effective experience, Thai massage is intended to stretch and lengthen the muscles and ligaments. This is beneficial for improved alignment and flexibility; reducing stress by stimulating the parasympathetic nervous system. Thai massage can often reduce recovery time and increase VO2max, complimenting those with active and athletic lifestyles. It is best to avoid eating 2 hours prior to your Thai Treatment and wear loose fitting clothes.
60 MINUTES $70 • 90 MINUTES $100
Similar to the commonly known "Swedish" or "deep tissue" massage treatments, Neuromuscular (NMT) targets tension with the application and techniques used to increase circulation and bring blood flow to chronic areas of pain to bring healing. By assessing the soft tissue and "trigger points", this is an opportunity to use specific work to therapeutically reduce symptoms. Neuromuscular is especially beneficial to those that experience stress in the workplace, repetitive range of motion, victims of auto accidents and anyone dealing with acute or chronic pain. Click here for a deeper understanding of this healing modality visit.
60 MINUTES $75• 90 MINUTES $110•2-HOUR $140
Warm Basalt stones are used to manipulate the tissue, increasing blood flow and range of motion. By using the heated stones, we are able to reach deeper layers of congestion in a soothing and nourishing way. Therapeutic grade essential oils DoTerra aromatherapy is used to target the desired experience and is best to let absorb into the skin long after your treatment with us. For acute inflammation, we will incorporate hot/cold therapy when necessary.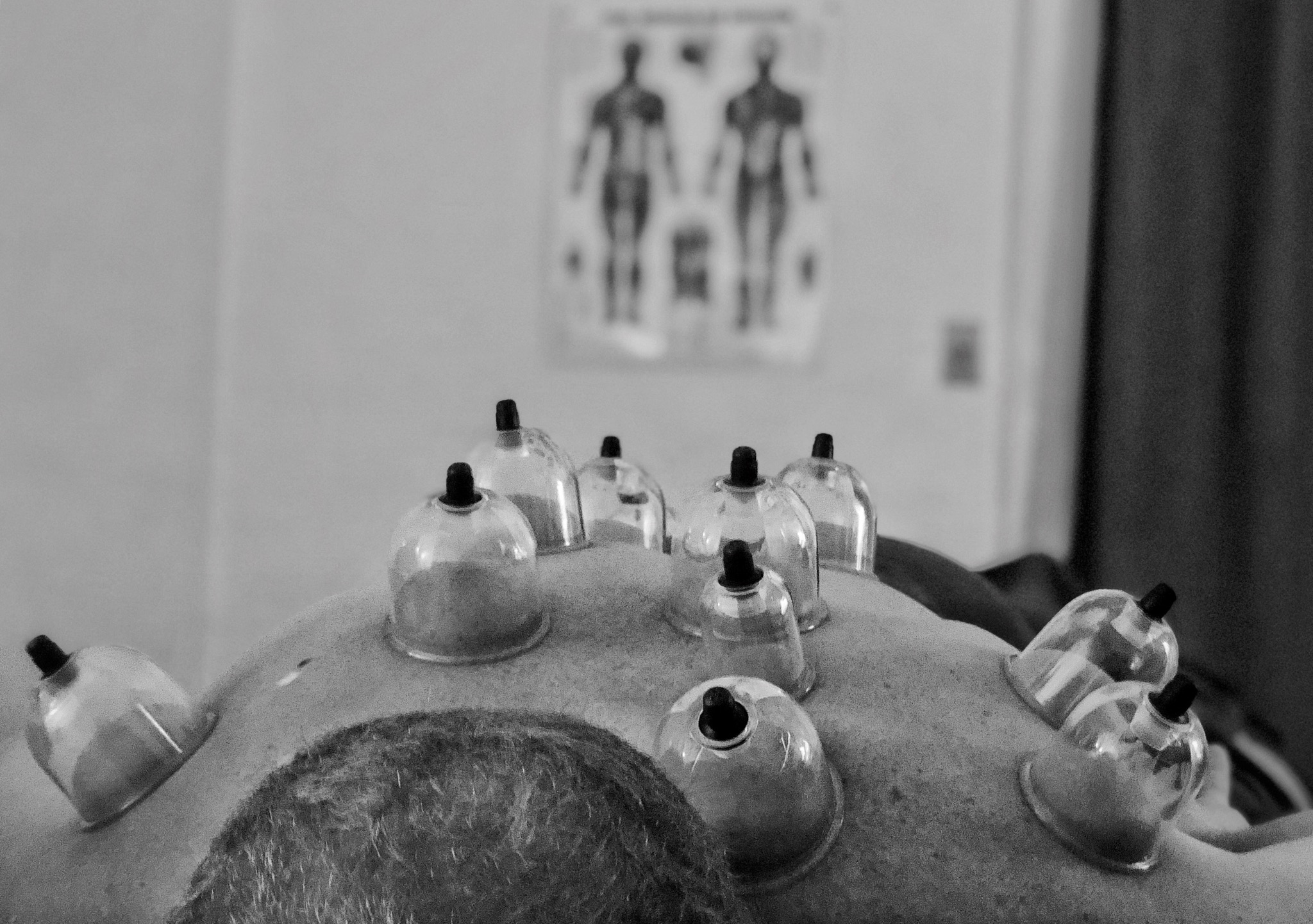 60 MINUTES $70•75 MINUTES $85
Cupping Therapy provides concentrated blood flow to areas of tension to target chronic stagnation and increase healing. Cupping has several benefits including: respiratory health, digestive health, chronic tension, limited (ROM) range of motion, acute pain, and overall well being. If you're interested in this amazing modality, please ask if cupping is appropriate during your treatment.
Office Events
2.5 hours $250
$75.00 per hour, after the 2.5 minimum for office bookings.
Bring the experience to your workplace for a day of self care and bliss! Available on Tuesdays and Thursdays
Massage can help to balance the nervous system and bring renewed energy. When we FEEL better, we ARE better.
Home Visits
Home visits available upon request. $25.00 travel fee applies depending on radius of mileage.